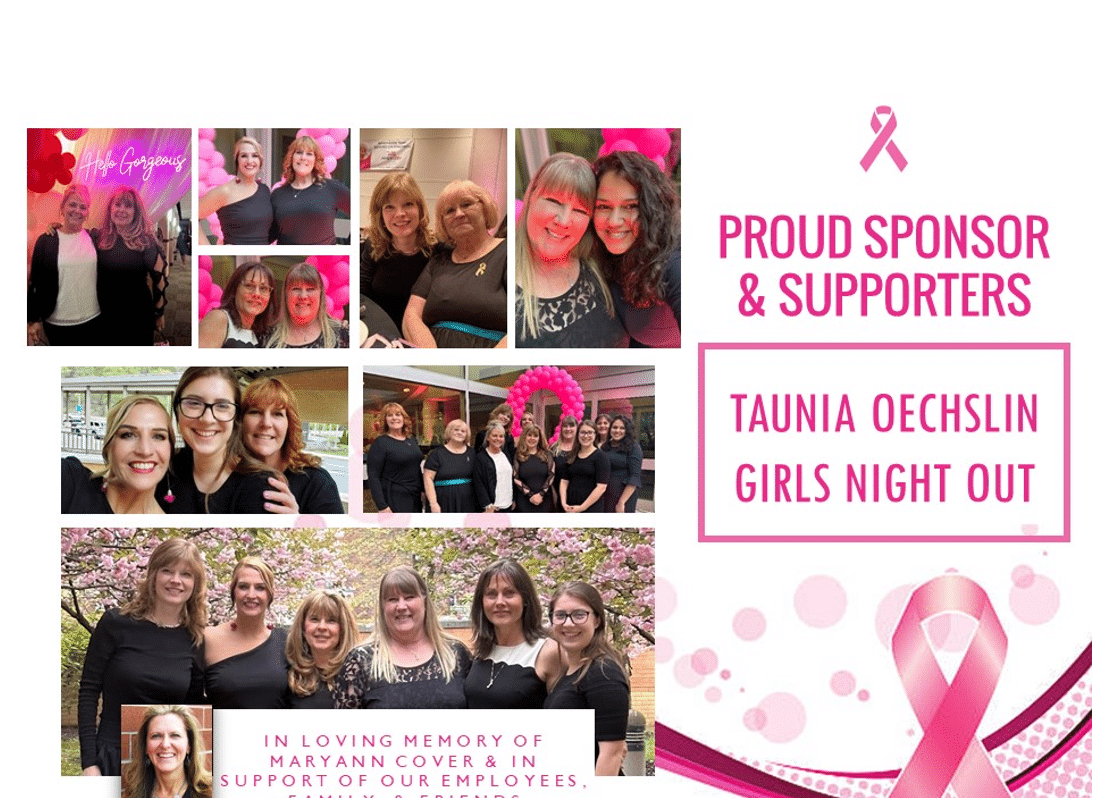 Taunia Oechslin Girls Night Out Event
Last night we celebrated the Taunia Oechslin Girls Night Out event! We are proud to be a sponsor of this important event that brings women together to raise awareness of breast cancer and the importance of screenings and early detection. Over 800 women attended, including several of our employees. The event has raised over $1.2 million to date for the Joyce Murtha Breast Care Center.

Thank you to our team members who attended!