ENERGY STAR® is a voluntary U.S. Environmental Protection Agency (EPA) program that delivers environmental benefits and financial value through superior energy efficiency. H.F. Lenz Company has been an ENERGY STAR® Partner Firm since 2008 and is committed to reducing greenhouse gas emissions, improving energy efficiency, and thereby reduce operating costs. In partnership with ENERGY STAR®, H.F. Lenz Company endeavors to help companies and organizations implement appropriate energy efficiency measures and improve the energy efficiency of their buildings.
In addition to the services required to obtain an ENERGY STAR® label, H.F. Lenz Company goes a step beyond to provide the client with a comprehensive report to summarize and document:
The facilities physical and operational characteristics
Energy consumption
Thermal comfort conditions
Interior illumination
Ventilation for acceptable indoor air quality
For more information about ENERGY STAR®, visit www.energystar.gov.

Our Energy Services Include: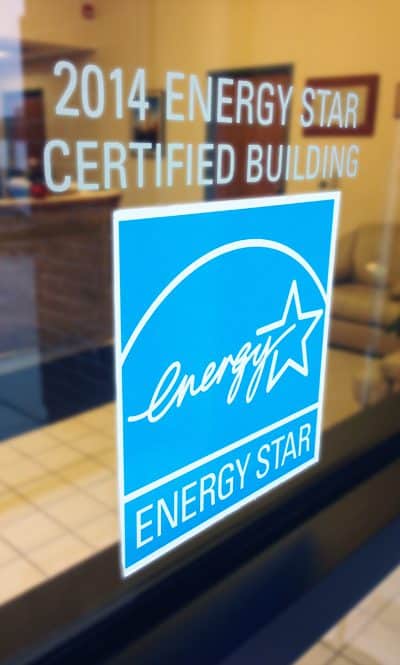 H.F. Lenz Company has been a member of the United States Green Building Council since 2000 and currently has 20 LEED® Accredited Professionals and 3 LEED® Green Associates on staff. Our firm has gained a high level of knowledge in the building green process and we possess the experience to successfully apply these principals to all building projects. LEED® is a third party benchmark for design, construction and operation of high performance green buildings. For more information, visit:
www.usgbc.org/LEED
.
Commissioning – Fundamental & Additional
Energy Modeling
Daylight Analysis & Design
Indoor Air Quality
Measurement and Verification Plans
Mechanical and Electrical Engineering
Water Use & Recovery
Third Party LEED® Consultant
Civil / Site Design
Contact Us To Discuss Your Next Engineering Project