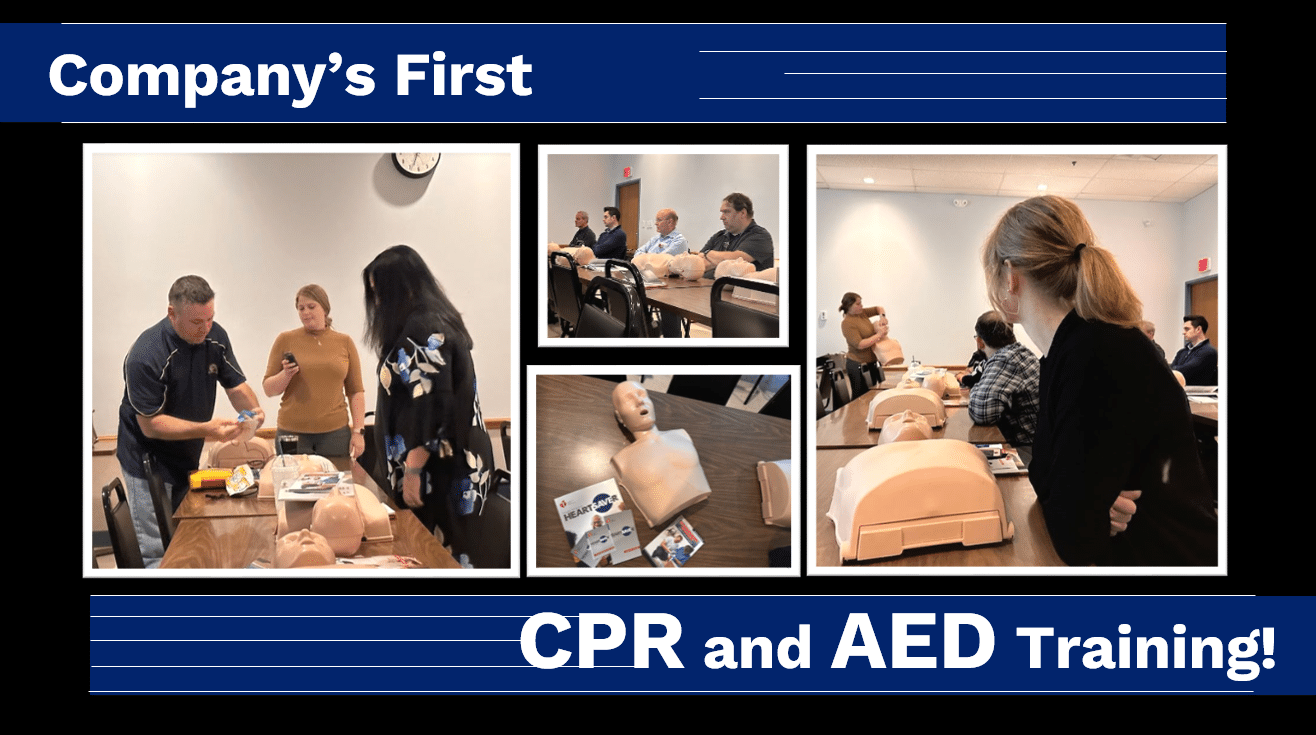 First Company CPR and AED Training
Today the local
American Heart Association
educated and trained some of our employees in our first Company CPR and AED training class. We value the life and safety of all of our employees and we want to make it a priority for others to know how to perform CPR and utilize an automated external defibrillator (AED), which can mean the difference between someone living or dying during a medical emergency. Thank you to all who participated and congratulations on receiving "Heartsaver First Aid CPR AED" Certification.
Thank you to Anna Houck for taking the time to educate and train in today's class!
We are looking forward to the next training session and we are proud to be able to provide lifesaving training like this for all of our employees.