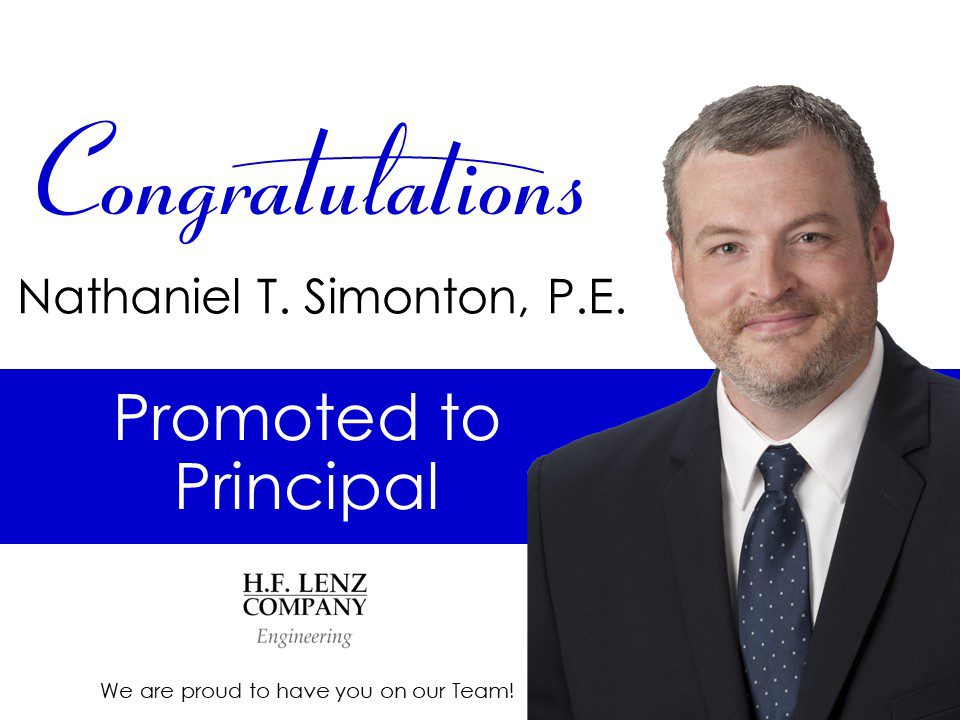 Nathaniel T. Simonton Promoted!
We are proud to announce the promotion Nathaniel T. Simonton to Principal!
Nate joined H.F. Lenz Company in 1997 with an Associate in Specialized Technology degree from the Pittsburgh Technical Institute. While working at the firm, he attended UPJ and graduated in 2006 with a Bachelor of Science in Electrical Engineering Technology. He is Licensed Professional Engineer and LEED Accredited Professional.
Throughout his 25 year career, he has worked exclusively with global corporate clients and large-scale data center providers throughout the U.S., providing technical guidance, client services, and project leadership. As an electrical engineer, he specializes in mission critical power distribution systems, generator systems, uninterruptible power supplies, and power system analysis. Nate also leads a team of outstanding engineers, technicians, and designers. He is responsible for construction documents, quality assurance, construction administration, and commissioning of electrical systems.
"Nate has demonstrated strong leadership skills and character, the technical capabilities and the commitment and dedication to our clients, and to his team members, that exemplify our company culture and our mission. We are proud to have him on our team and look forward to working with him in this next step in his career." – Thomas Deter, P.E., President
Nate is looking forward to lead his team of outstanding engineers, technicians, and designers.
Nate is a Licensed Professional Engineer in Pennsylvania, Arizona, Colorado, Maryland, New Mexico, and West Virginia and is an active member of the 7×24 Exchange, the National Society of Professional Engineers (NSPE) and the Institute of Electrical and Electronics Engineers, Inc. (IEEE).