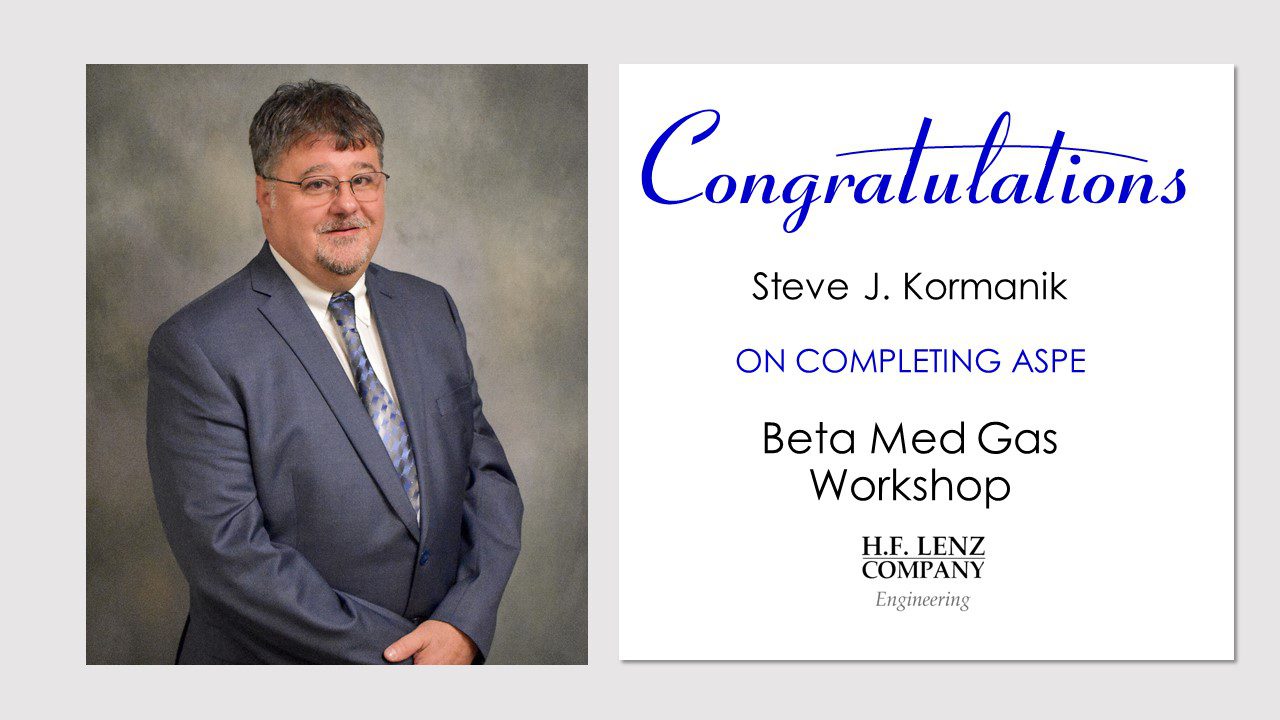 Congratulations Steve Kormanik
Congratulations to our Steve Kormanik on completing ASPE's Beta Med Gas Workshop Course!
He was provided the opportunity to participate in this new 32-hour training workshop that will be required for taking the ASSE 6060 Certification for Designing Med Gases in the near future. He is looking forward to sitting for the exam and sharing his knowledge with others in the industry to prepare for the new med gas requirements.
Steve has been an active member of ASPE for 20+ years, is a charter chapter member of the Johnstown Chapter and has held various positions in the local Chapter. He is currently serving as the ASPE Region 2 Director and a member of the Society Board of Directors.
We are proud of the accomplishments and experience that Steve has brought to the H.F. Lenz team!