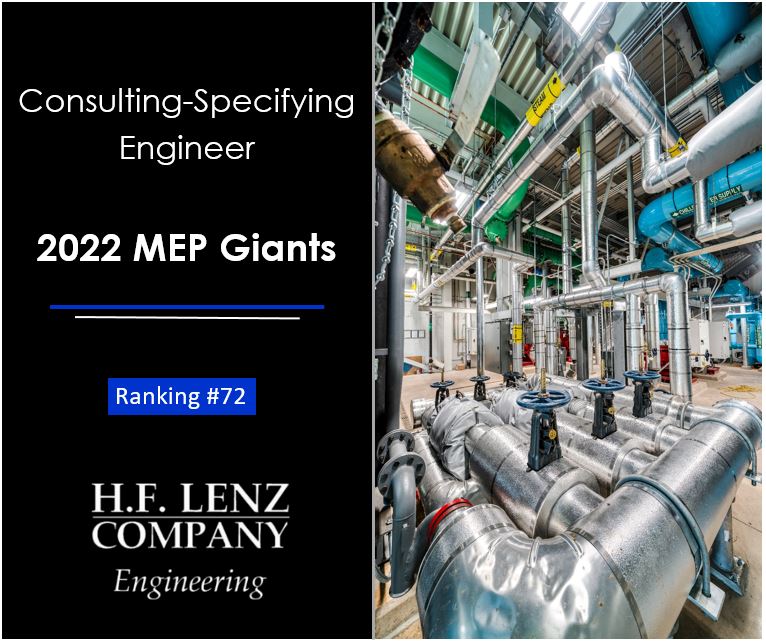 We are proud to be ranked in Consulting-Specifying Engineer's 2022 MEP Giants!
The #MEPGiants program, sponsored by #Eaton, lists the top mechanical, electrical, plumbing (MEP) and fire protection (FP) engineering firms in North America based on MEP/FP engineering revenue. We are proud to be ranked #72 nationally!
While a large portion of our revenue is from MEP/FP engineering, we also provide a full range of civil and structural engineering services, as well as surveying and commissioning services.
The 100 engineering firms recognized by this award are showcased in the September 2022 edition of @Consulting-Specifying Engineer, highlighted online at: www.csemag.com/giants
Congratulations to all of the firms on the list and Thank You to our employees and our clients for making our success possible!