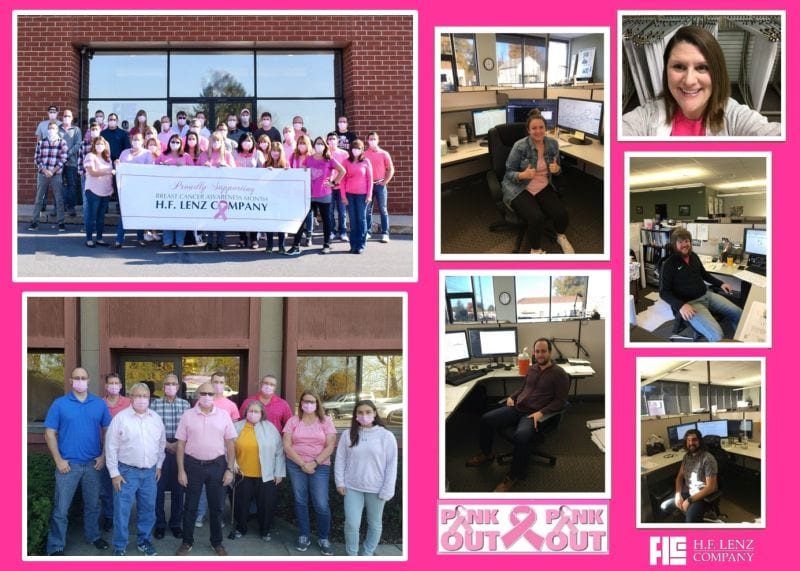 10.23.20 HFL Offices Participate in Pink Out to Raise Awareness
Today our Johnstown, Pittsburgh, Ohio and Connecticut offices all participated in a Pink Out to raise awareness for Breast Cancer Awareness and Prevention. Thank you to everyone who participated! At H.F. Lenz Company, we want to do our part in honor of those who have lost their battles with breast cancer, and those who continue to fight the disease to let them know that they're not alone in their fight. Pink also reminds women to be pro-active when it comes to regular screenings and annual check-ups for early detection of breast cancer.
We are also proud to be a sponsor of Chan Soon Shiong Medical Center at Windber's Color Me Pink Run/Walk tomorrow.  We hope to see you there!