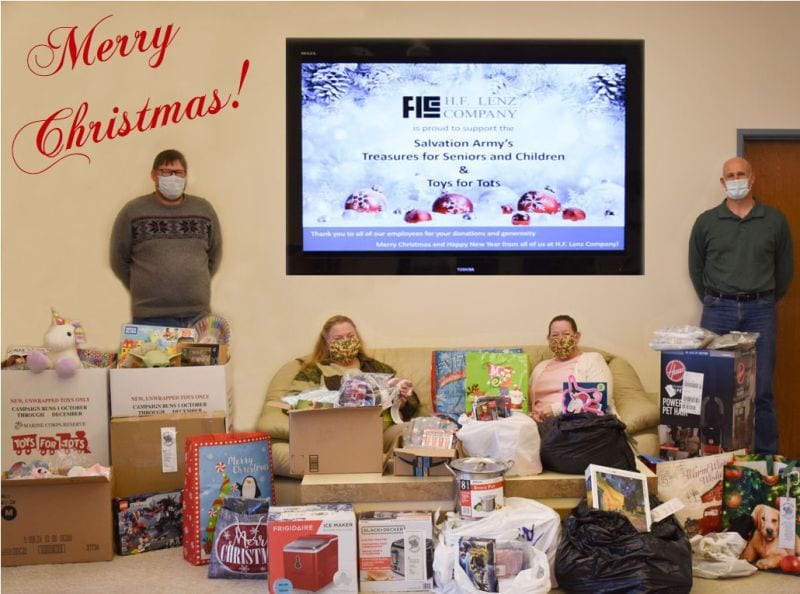 THANK YOU to all of our Employees for their Generosity!
We just can't say enough about the generosity, integrity and work ethic of our employees. THANK YOU to all of our employees who donated so generously to our Salvation Army's Treasures for Seniors and Children and the Marine Corp's Toys for Tots fund drives this year. We are blown away by the ability and desire that our employees have demonstrated to pull together and work for the greater good, not only for our charity fund drives, but throughout this difficult year. Thank you for coming together and making a difference in our community, and in our business!
Not everyone was available for the photo today, but we want to send a special THANK YOU to the employees who "adopted" a family, a senior citizen or a child to shop for this year:
Gail Armstrong
Laura Bernardo
David Bifano
Mark Donahoe
Matt Donatelli
Jodi Gindlesperger
Fred Kohler
Mike Ramierz
Vincent Sciko
John Short
Rob Tauber
We would also like to send a huge shout out to our Laura Bernardo who has organized our Salvation Army Treasures fund drives for many years. Thank you for always going above and beyond Laura!