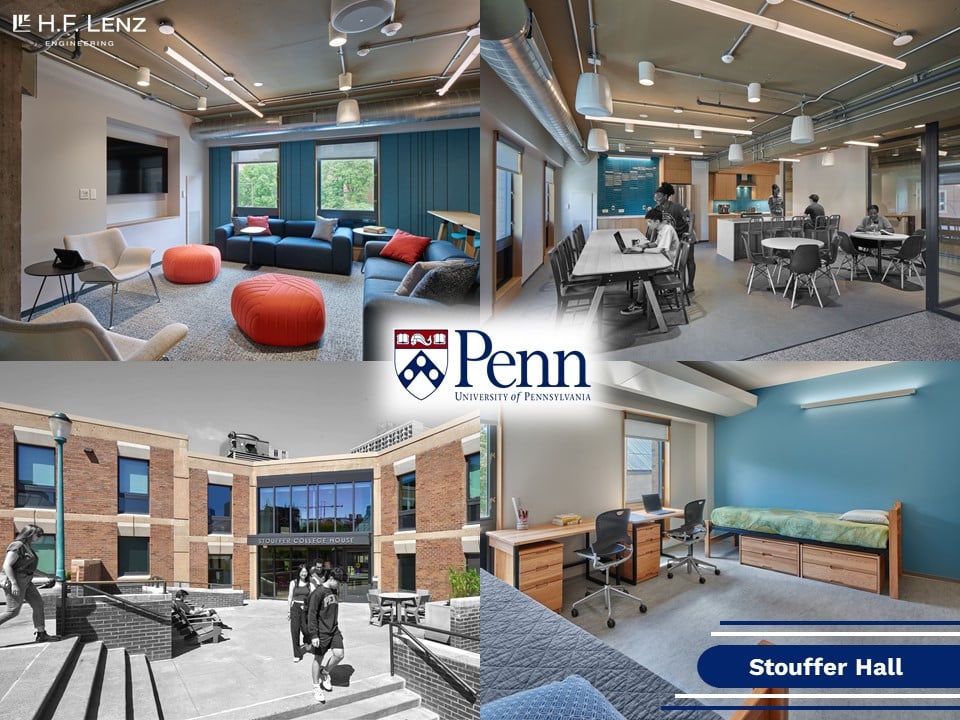 Stouffer Hall Renovation Complete
We are thrilled to share photos of
University of Pennsylvania

's newly renovated Stouffer Hall!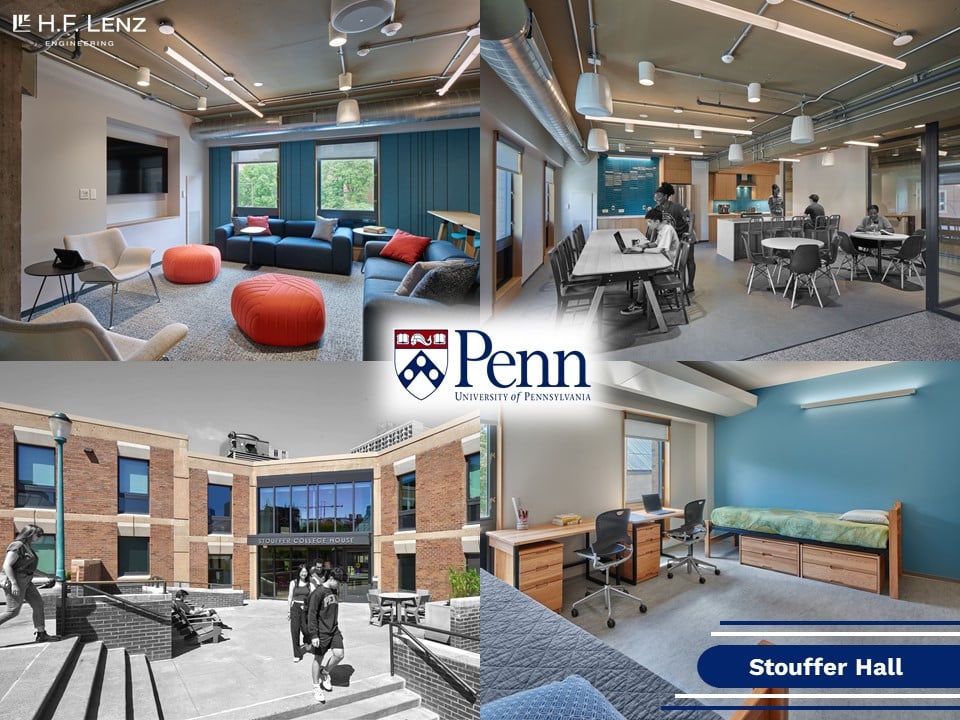 Stouffer was one of Penn's first College Houses. The newly renovated building accommodates 131 students in various dorm room styles with modernized student amenities such as: shared lounge spaces; collaborative study rooms; clubroom with kitchen; "quiet" study/library; multipurpose room; music practice room; fitness/meditation room; offices; laundry room; and seminar room.
The project included extensive MEP/FP systems upgrades, including: new electrical switchgear; power and distribution system; a new fire alarm system; new DDC controls; chilled water distribution system upgrades; new domestic water system; and new steam PRV stations.
ADA upgrades such as a new ramped corridor, ADA lift, and restroom renovations were also completed.
Thank you to Penn and
Atkin Olshin Schade Architects
for the opportunity to be a part of the team for this project!