Our Engineers in the Community!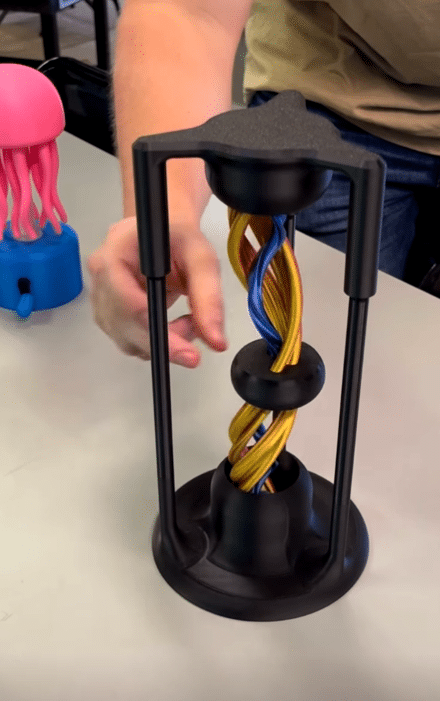 H.F. Lenz is proud to have engineers that are active in their community!
Our Matt Romesberg, a former
Laurel Highlands Education and Robotics, Inc.
(LHER) competitive builder and driver, returned to the LHER CAD/3D Printing Camp, now as a mentor. He says that being a participant in the program for 3 years was a pivotal influence on his decision to become a Mechanical Engineer. Matt is appreciative of his previous mentors in the program and the benefits that it has provided for him and other youth interested in a future as an engineer.
At the camp, the students were taught to utilize simpler versions of software programs that are similar to current engineering programs used on the job today. By starting to learn the engineering world now, these proactive students have the competitive advantage in their career path.
Our Principal Terry McClemens and his family have also taken an active role in the LHER community throughout the past years. Terry leads one of the many talented, youth-aged teams that compete in the LHER FIRST Tech Challenge robotics league. His son, Grant, is a member of this team and also attended the LHER CAD/3D Printing Camp where he mentored and rebuilt some of the 3D printers for LHER.
If you or someone you know would be interested in a LHER camp this summer, there are still spots available to sign up for the Tele-Op Driving Camp for July 21! Check out their website for all future camp opportunities and events:
https://www.lherobotics.org/
Thank you Matt and Terry for taking the time to volunteer in STEM programs like these that help educate and engage youth and young adults in our area.
H.F. Lenz is happy to be able to support programs like these that help develop STEM skills and encourage the growth of future engineers!