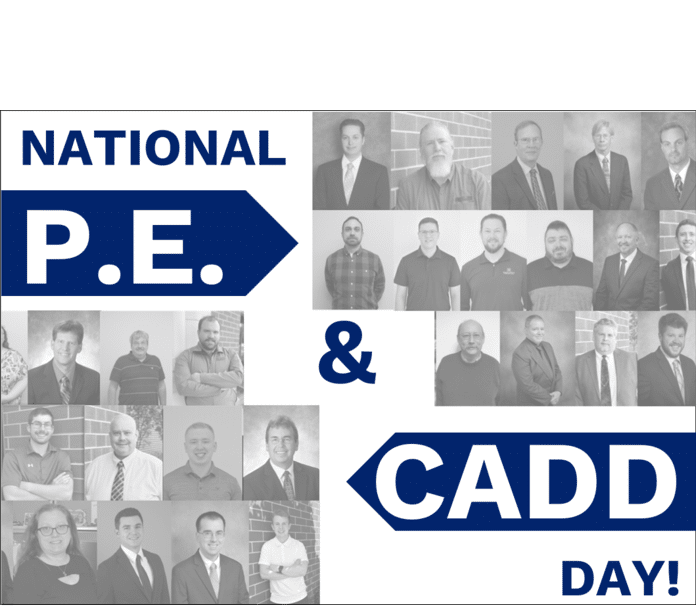 Happy National P.E. and CADD Day! To celebrate National P.E. and CADD day, we would like to give a shout-out to all our Professional Engineers and Designers! Each one of these employees plays an important role to the success of H.F. Lenz Company.
We are so proud to have such hardworking Engineers, Project Managers, and Designers who work on providing excellent engineering services for our clients throughout various sectors across the United States.
Thank you all for what you do and for being a critical part of the H.F. Lenz team and Happy National P.E. Day and National CADD Day!