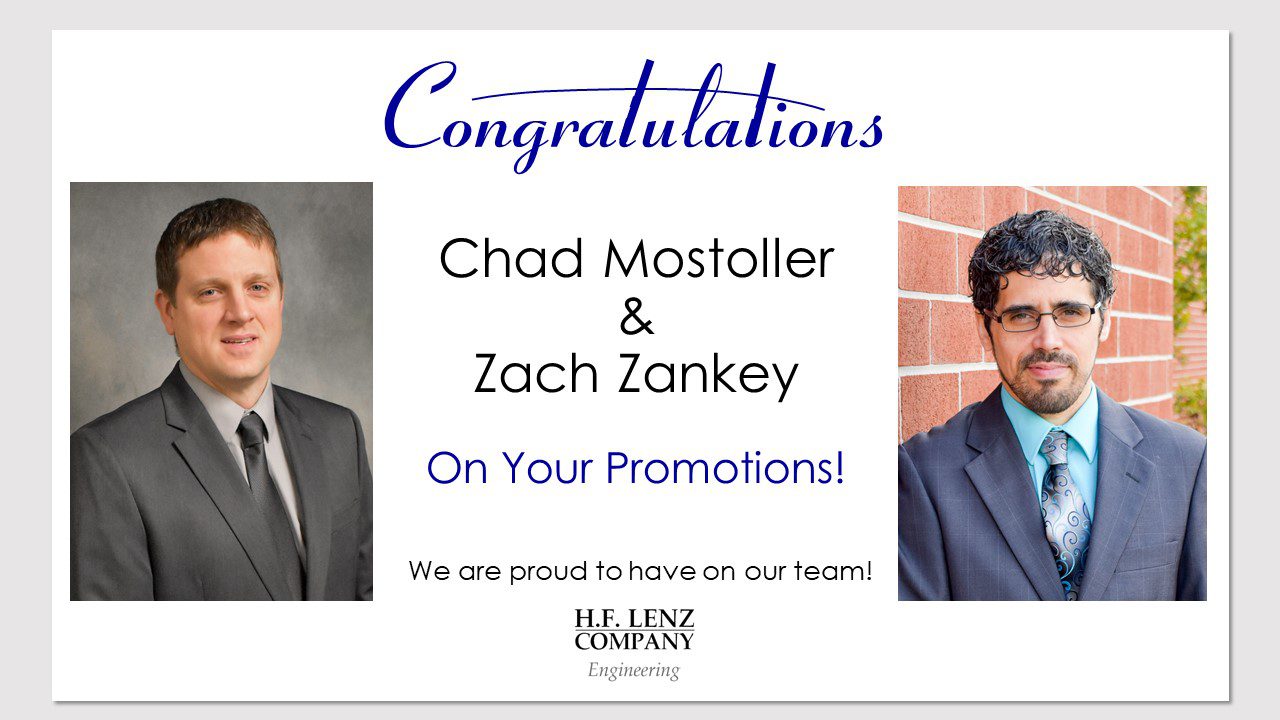 Congratulations Zach and Chad on your Promotion!
Zach joined our Corporate Team in 2011 with over 7 years of experience in telecommunications industry as an outside plant-engineering consultant. Since joining our team, he has been involved in the design of telecom, electrical, lighting, and fire alarm systems for data centers, corporate office spaces, government, healthcare and educational facilities.
He holds a Bachelor of Science in Electrical Engineering Technology from the University of Pittsburgh at Johnstown and recently received his Registered Communications Distribution Designer (RCDD) Certification.
Zach is also an avid hiker and loves enjoying time outdoors in State and National Parks with his free time.
He resides in Johnstown.
Chad joined H.F. Lenz Company in 1995 as a CADD Operator. Over the past 27 years he has been instrumental in leading our CADD team in developing and streaming lining our CADD processes, keeping up on the latest software developments and providing training and leadership for our CADD team. In 2017 he was promoted to BIM Manager. In addition to leading his team, he specializes in the field of computational fluid dynamics (CFD) for mission-critical facilities for both private and government clients. He provides performance analysis for both internal and external wind/wake data center cooling and electrical systems operation to maximize capacity, maintain resiliency, optimize efficiency, and optimize PUE. He is responsible for supporting the project design team to keep the CFD model developing with the project allowing design challenges to be evaluated and addressed rapidly.
He holds an Associate Degree of Engineering Technology from Pittsburgh Technical Institute and various courses through Autodesk University.
In his free time, Chad enjoys spending time with his family, hiking, and woodworking.
He resides in Stoystown with his wife, Robin, daughters, Kalena, and Ruby.
Congratulations Zach and Chad on your well-deserved promotions!