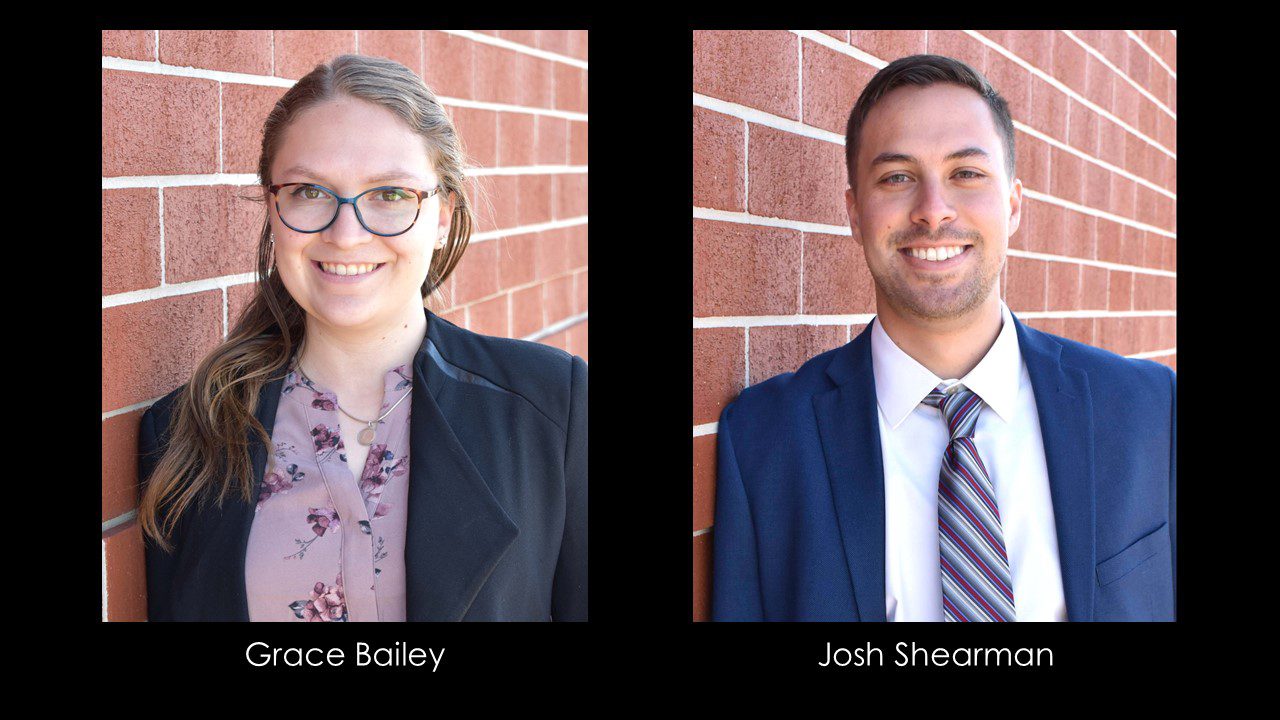 Congratulations to H.F. Lenz 2022 Foremost under 40 Winners!
Congratulations to our Joshua Shearman, E.I.T., and Grace Bailey, EIT for being named in this year's PA Business Central's Foremost Under 40!
Mr. Shearman joined the H.F. Lenz Company's Civil Engineering Team in 2019 with one year of previous work experience and three years of internship experience. He holds a bachelor's degree in Civil Engineering Technology from the University of Pittsburgh at Johnstown and is experienced in site planning and design for various commercial, educational, industrial, residential, and municipal facilities. He obtained his Engineer in Training (EIT) certification in 2018 and is actively pursuing his Professional Engineer (PE) license.
Since joining H.F. Lenz Company, his responsibilities have included site layout and design of stormwater management and erosion and sedimentation control facilities, site utilities, parking lots, and roadways to support land development projects. Other responsibilities include preparation of construction documents, hydrologic and hydraulic impact reports, NPDES permitting documents, and sewage facilities planning documents.
When he's not working, Josh enjoys spending time with his son, cooking, golfing, and watching hockey.
Grace joined the H.F. Lenz Company in 2021 after completing her B.S. in General Engineering at Saint Francis University. She was one of the first graduates of the new General Engineering program, which gave her the flexibility to work in different trades. In her position at H.F. Lenz, she primarily works on telecommunication projects, as well as electrical, fire alarm, lighting, and security design for data centers and corporate clients. She passed her Fundamentals of Engineering (FE) exam in August of 2022.
Outside of her work with H.F. Lenz, Grace is the co-owner of the craft store Some Crafty Sisters, which she runs alongside her sister and her mother. The group has been taking personal commissions for a few years, but this past year decided to dive in and make their hobby an official business. Grace looks forward to growing both her business and her career as an engineer.
The selections were based on nominees who have made a positive impact on the Central Pennsylvania business community by consistently moving their business forward, adapting to major changes in their personal and professional life and giving back to the community through volunteering or mentoring.
Please join us in congratulating all of the selectees receiving this honor for their drive, integrity and commitment!
Shearman Article: https://www.pabusinesscentral.com/articles/joshua-j-shearman-eit/
Bailey Article: https://www.pabusinesscentral.com/articles/grace-bailey-e-i-t/