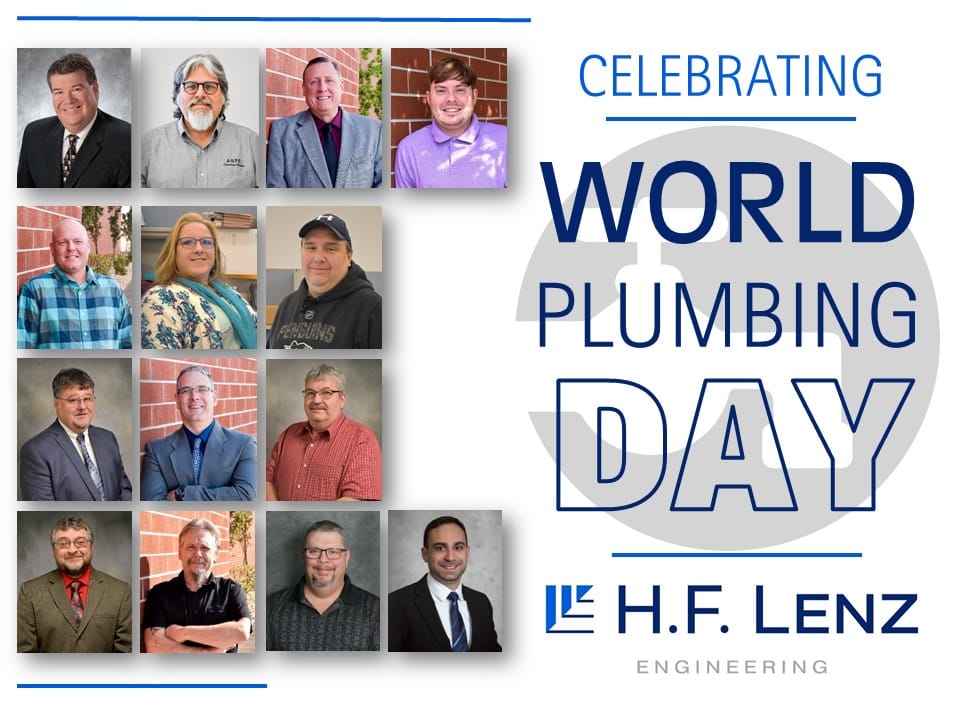 Celebrating World Plumbing Day!
Today we are spotlighting our plumbing engineers and designers in recognition of World Plumbing Day on March 11th!
Although not all are pictured, our staff includes 15 dedicated plumbing system designers. Many of our team members are American Society of Plumbing Engineers (ASPE) Certified Plumbing Designers (CPD) and Green Plumbing Designers (GPD).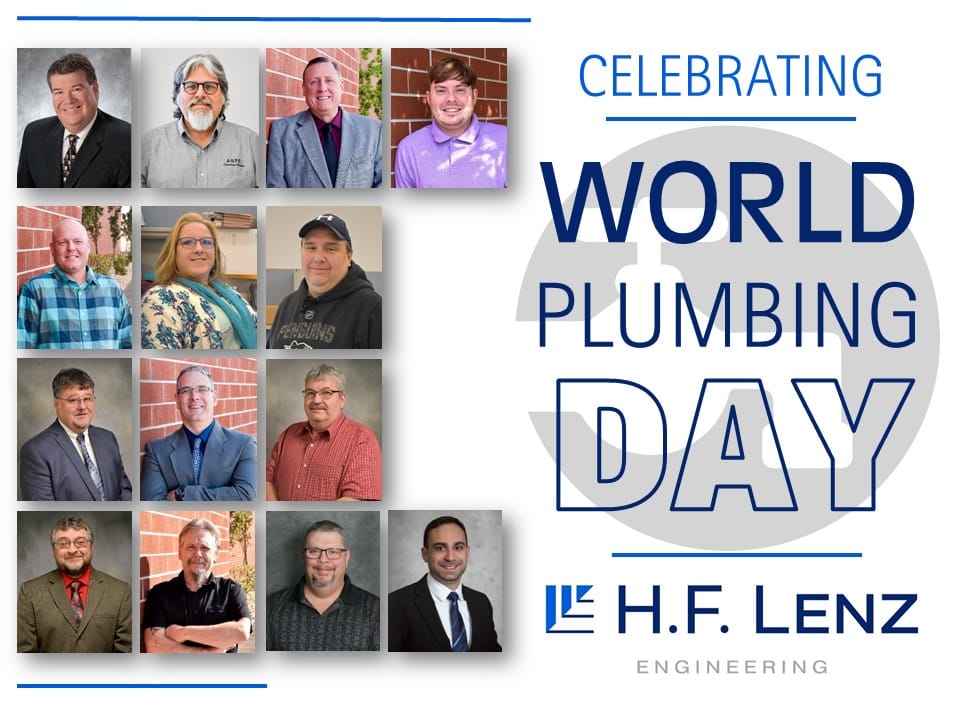 Our team has been active in coordinating the ASPE Johnstown Chapter's newsletter and local meetings for over 20 years and several of our employees have consistently held officer positions in the Johnstown Chapter. Our Don Ditter, CPD, GPD, is active in the ASPE Pittsburgh Chapter and also serves on the ASPE National Education Committee. Our Steve Kormanik, CPD, GPD, is currently serving as the Region 2 Director for ASPE, serving on the Board and representing 12 regional Chapters. A position he has held since 2020. We are proud of the work this team has done to educate and promote plumbing designers and our partners in the plumbing industry.
Today, and every day, we celebrate the vital role that our team, and others in the plumbing industry, play in promoting the link between quality plumbing, health, and environmental sustainability!
Thank you for all you do!