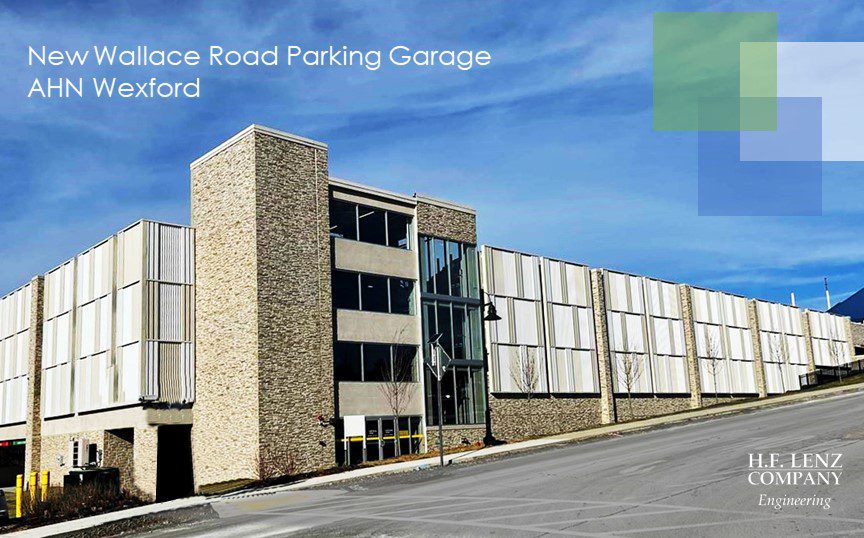 AHN Wexford – New Parking Garage
We are thrilled to announce the completion of the new AHN Wexford Wallace Road Parking Garage. In collaboration with Graves Design Group, we provided the structural and MEP engineering services for this new 93,000 sq.ft. four-level garage. The H.F. Lenz team design included features such as parking gate controls, lights with automated dimming, which required high foot candle levels at every entrance for daylight hours, site lighting controls, and storm drainage systems.
Special thanks to those on our H.F. Lenz team involved in this project.