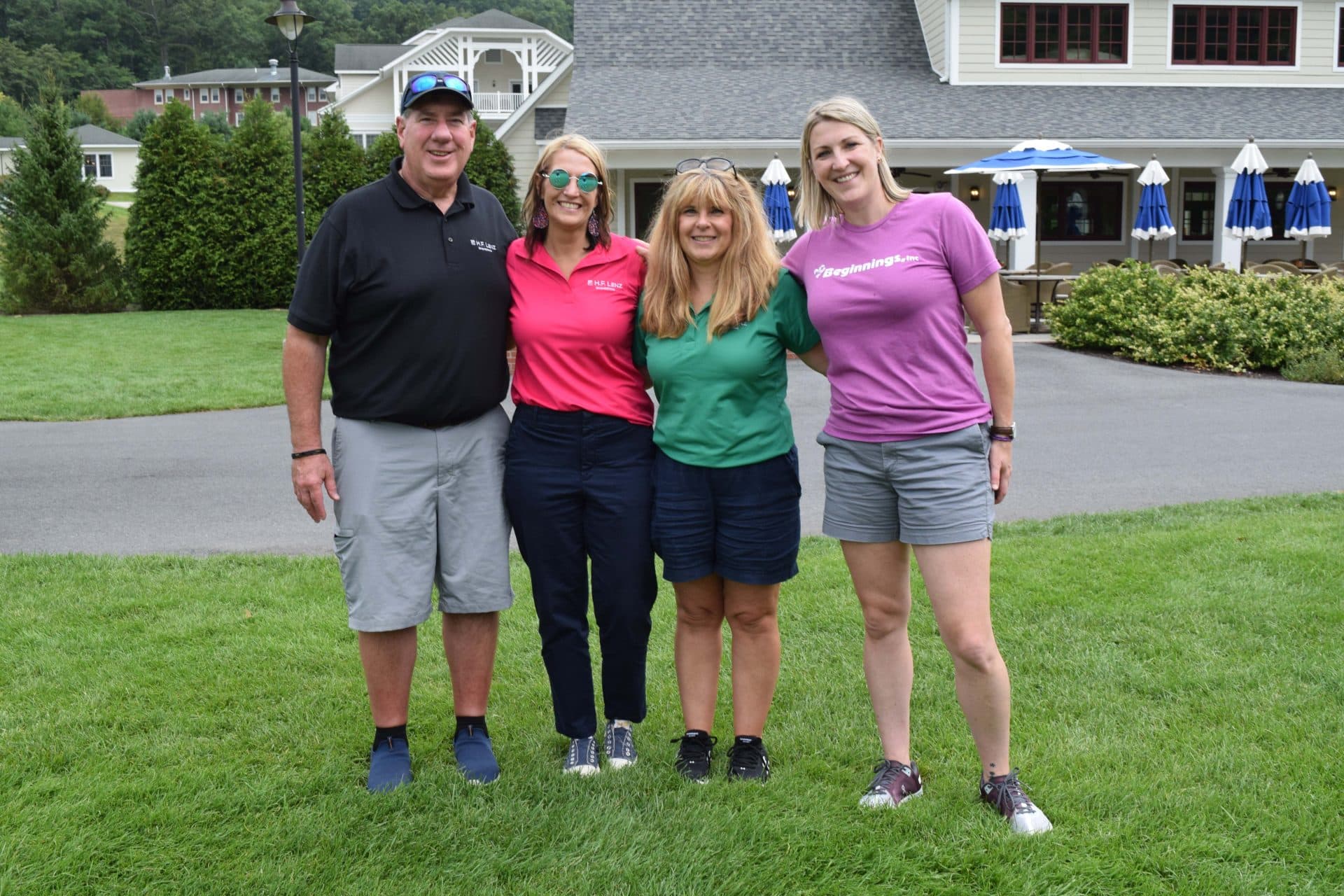 2023 Annual Charity Golf Outing
On Monday, August, 28, 2023 we held our 19th Annual H.F. Lenz Company Charity Golf Outing at
Omni Bedford Springs Resort
. This year's event benefited
Beginnings, Inc.
, a local non-profit agency serving children from birth to age five and their families across Bedford, Cambria, Somerset Counties. We had a total of 30 foursomes and 36 hole sponsors with additional cash donations from other companies, in total raising over $22,325 this year!
The mission of Beginnings, Inc. is to enhance the development of children and empower their families by providing "the best start a child can have" as they work to enable children to reach their full potential developmentally and help families grow strong through early intervention and educational opportunities. These varied programs have served over 760 children and participating families.
Thank you to everyone who supported our outing!

To date, our Charity Golf Outings have raised $311,225 for local charities and we look forward to next year!
Thank you to our Hole Sponsors:
• Air-Flow Technologies, Inc.
• Ames & Gough
• APC Schneider Electric
• Architectural Lighting Sales, Inc.
• ASCO Power Technologies
• CBIZ, Inc.
• Combustion Service & Equipment Company
• Combustion Service & Equipment Company – Controls Division
•
Cooper Lighting Solutions
• Curtis Power Solutions
• Dobil Laboratories
• Donwil Company
•
Engineering Consulting Services
(ECS Mid-Atlantic, LLC)
• First National Bank
• H.E. Williams
• Havtech
• High Voltage Solutions and Sales
• Kenall Manufacturing Company
• Luminii
• Lynn Associates
•
Pinnacle Lighting Group
• R. C. Killigrew Company
•
Reed, Wertz & Roadman, Inc.
• REPCO II
• Stephany Associates, Inc.
• Tobey-Karg Sales Agency
• Vertiv